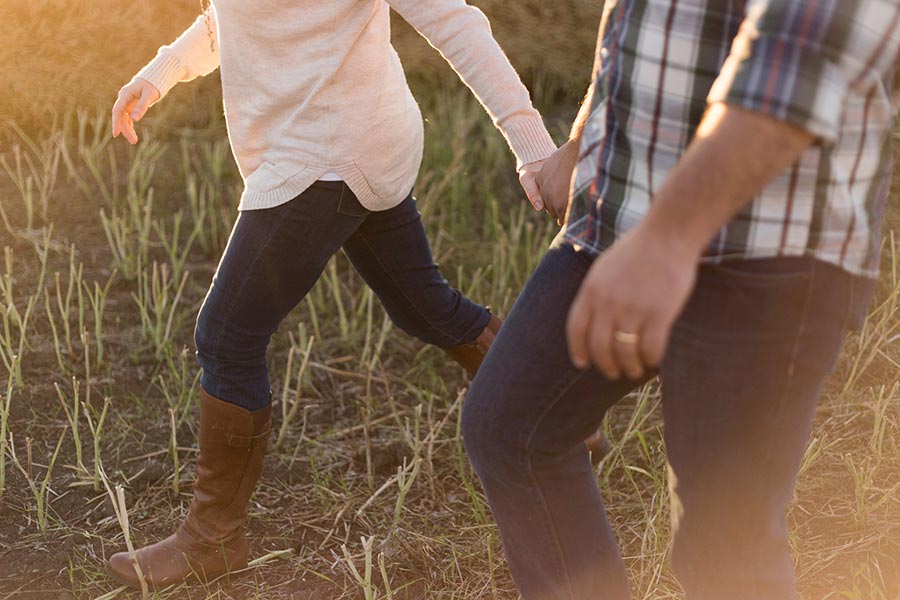 Located off the Bruxner Highway between Richmond Hill Road and Pineapple Road, Valley View Estate is perfectly positioned to allow residents a unique lifestyle that enjoys the best of city and country living – and all within 30 minutes of beautiful Byron Bay.
Residents in our family-friendly community are lucky enough to be close enough to all the action but have the luxury of peace, quiet and breathtaking views over the valley.
If you're wondering what life is like in our unique corner of the world, read on to get a taste for life at Valley View.
Schools and universities in Lismore
Lismore and surrounds is home to an amazing selection of preschools, primary schools, secondary schools and a fantastic university. Closest to Valley View is Summerland Christian College, which offers classes from pre-kindergarten to year 12, and Kadina High School, Blue Hills College, Goonellabah Public School are all within 5 minutes' drive. Southern Cross University's main campus is also conveniently located in East Lismore and is just a 10-minute drive away.
Foodie and coffee culture
Lismore is well known in the region for an amazing food and wine scene, and accordingly has a vibrant café and restaurant culture that draws visitors from all over the North Coast. Caffeine aficionados should check out top brunch spots Flock Espresso & Eats, Nook Laneway, Palate at the Gallery, The Bank Café and The Bircher Bar. For restaurants, pay a visit to LaVida Bar and Restaurant for Mediterranean fare, Fire in the Belly for mouthwatering Italian, Black Sombrero for Mexican and The Loft Restaurant or La Baracca Espresso Bar & Trattoria for funky vibes with outstanding service.
The best weekend entertainment activities
Lismore is an entertainment mecca and the abundance of facilities and leisure activities on offer make it easy to enjoy your downtime (or keep the kids entertained!).
An easy choice is the weekend arts and crafts markets – they are a show reel of the region's creativity and are a popular way to spend a lazy Saturday or Sunday. If shopping is your forte, Lismore Shopping Square, Lismore Central Shopping Centre or any of the unique boutique stores in downtown Lismore should take your fancy. Kids will like Play Quest Café and Play, Lismore Tenpin Bowl, Goonellabah Sports and Aquatic Centre, Lismore Skating and Putt Putt or Birch Carroll and Coyle for a quick entertainment fix. And don't miss out on Lismore's terrific arts scene – a visit to NORPA, Lismore Regional Gallery or the Back Alley Gallery should be next on your to-do list.
Festivals and events in Lismore's social calendar
Lismore is a big city but it stays true to its country roots with plenty of festivities throughout the year. For a taste of authentic Lismore, be sure to go to the Lismore Lantern Parade in winter and the Lismore Show (North Coast National) come October each year. Eat the Street Food Festival is one for the foodies, and other popular events each year include the Lismore Cup, Lismore Eisteddfod and the biggest celebration of gay pride outside of Sydney, Tropical Fruits NYE Festival.
Valley View Estate offers residents not only great views but a unique lifestyle that really does blend the best of town and country living. Stage 1 and Stage 2 lots are selling fast. To book an inspection of these prestige building sites, call Robert Menin on 0414 252 190 or Clint McCarthy on 0423 727 648.