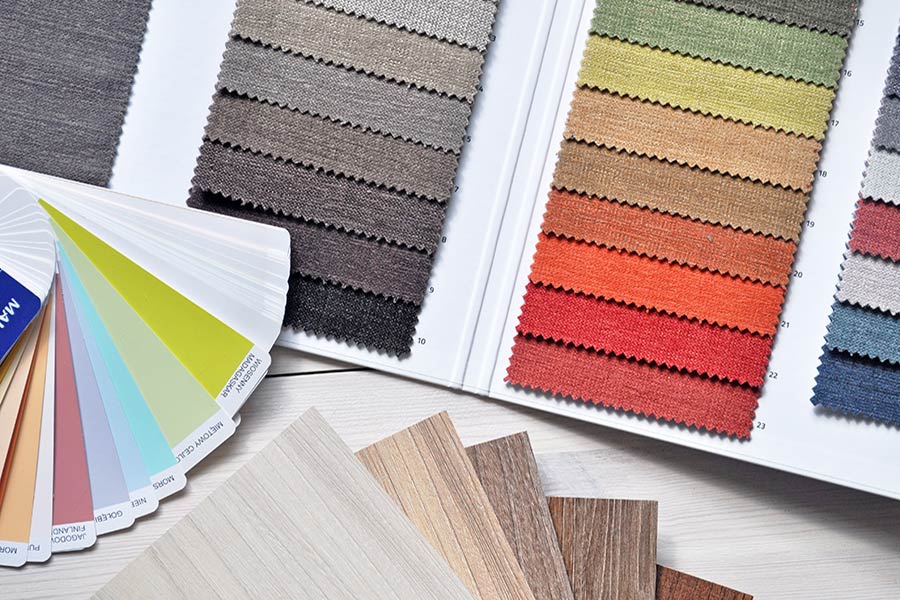 You've bought the land, built the home… Now the fun part starts – decorating! Decking out your new home with your favourite pieces and fresh decor is one of the most joyful parts of building a house. This part of the process is all about making your house a home and introducing your own personal style and flair.

These are our top tips for creating a space that you will love coming home to.
Sketch out a floor plan
First things first: Before you start painting, buying furniture or even just dropping past your new home to randomly dump your old furniture, decide on a floor plan. With the invention of the internet, creating a floor plan is far from boring and will allow you to see where your existing furnishings will live, what you need to buy and what you need to get rid of. Simply search "floor planner" on Google and you're good to go.
Measure everything
Before you go furniture shopping, be sure to measure the spaces in your home where your furniture will actually sit. As anyone who has bought a fridge larger than the fridge space available knows, buying furniture without having the measurements of your home on hand is a no-no. Furniture always looks smaller in showrooms than it will in your home, so take that into consideration before you buy a lounge bigger than the walls in your living room.
Pick a colour palette
Which colours would you like to focus on in your home? It's a big question, but to make this process easier you can start with pieces you already have and build a colour scheme from there. For example, if you have a particular piece of art that you love, try making this a feature and pulling the main hue from that piece into other furnishings. The same can apply for a rug or a cushion. Just remember to go for neutral colours for big furnishings – that way, if you change the colour palette, these can stay the same.
Put investment pieces on display
Investment pieces of furniture are described that way for a reason: they will be with you for a long time, so it's best to invest wisely. Even if you class a new lounge you don't particularly love as a 'temporary' piece of furniture, over the years it will likely end up going from the living room, to the downstairs storage space, to your children's college dorm. That's a long time. Instead, purchase a lounge you love the first time, and put it front and centre. Be proud of your investment pieces and adorn them with cushions and throws that complement your colour scheme.
Don't buy everything new
Unless you want your home to look like an IKEA showroom, it's not worth buying matchy-matchy sets of furniture. Cut the corporate look and add some character to your home by including antiques or garage sale treasures into your décor. Furniture with a little history will pack some panache and give your home rustic personality.
Ready to unleash your inner interior designer? Get more information about the prestigious blocks available at Valley View by contacting Robert Menin on 0414 252 190 or Clint McCarthy on 0423 727 648.