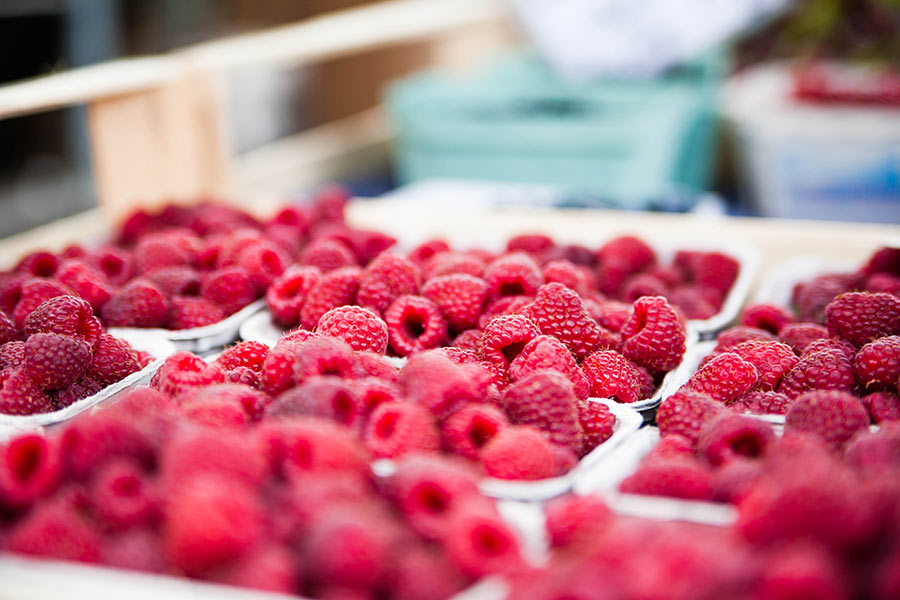 Lismore is a melting pot of creativity and vibrancy, so it's no wonder this picturesque region has a marvellous selection of markets. The array of farmers markets and arts and crafts markets in the area makes for idyllic weekends spent strolling among some of the region's finest food, handcrafted wares and local musicians.
Here are our favourite markets in the Lismore region.
Arts and crafts markets in the Lismore region
Lismore Car Boot Market
One of Lismore's favourite markets, spending a Sunday morning at the Lismore Car Boot Market is a favoured activity among Lismore locals and visitors alike. Held rain or shine in the Lismore Square car park on the first and third Sunday of every month, this market showcases up to 200 stalls, with some stallholders even displaying their goods right out of the boot of their car! Head down to the Lismore Car Boot Market to find great food and coffee, handmade goods and vintage treasures.
Lismore Vintage and Handmade Market
Held on the first Saturday of every month at the Northern Rivers Conservatorium, vintage aficionados will be in heaven at the Lismore Vintage and Handmade Market. Support 'slow fashion' and the retro revival by paying a visit to this eclectic market. You're sure to find a range of stalls – from clothing, jewellery, homewares and collectables, there's something for everyone's vintage taste.
The Channon Craft Market
The Channon Craft Market is one of the most well known markets in the Lismore region, and for good reason. This market has been running since 1976, and is Australia's oldest arts and crafts market. Held on the second Sunday of the month in the hinterland of the Rainbow Region at The Channon – a scenic village 20 minutes from Lismore – this market is a must-do for residents and visitors alike. On a trip to this special market, you're sure to come across amazing food, high quality local produce, handcrafted goods and wonderful entertainment. This is one family day out that should be at the top of your to-do list.
Byron Bay Community Market
A popular market region-wide, the Byron Bay Community Market is perfect for those seeking to venture to the coast for a great day at the markets followed by a trip to some of the most pristine beaches Australia has to offer. This is a bustling market with plenty to see, so get in early on the first Sunday of the month and enjoy the beautiful creations from the artisan stallholders in Byron Bay, as well as world-class coffee and produce. Held at the Butler Street Reserve, be sure to make a day of it and pack your surfboard or your beach umbrella.
Bangalow Market
If you want a taste of the Byron Bay hinterland in a quaint rural-esque village, Bangalow Market is your best bet. Nestled in the historical town of Bangalow amongst picturesque Camphor laurel trees, this charming market has been running since 1982. Head to the Bangalow market on the fourth Sunday of each month to relax amongst the shade of the trees, indulge in mouthwatering local cuisine, browse artistic handmade wares and enjoy the beautiful grounds in which the markets are held.
Lennox Head Community Market
For a more relaxed pace in a beautiful seaside town, the Lennox Head Community Market is the place to be on every second and fifth Sunday of the month. Enjoy the sunshine and the friendly nature of the Lennox Head locals as you stroll through variety of stalls and enjoy fresh local food. You can also keep the kids entertained while you browse with a jumping castle and pony rides.
Farmers markets in the Lismore region
Lismore Farmers Market
Every Saturday, the Lismore Showground hosts Lismore's largest farmers market from 7am until 11am. You can find fresh local fruit and vegetables, as well as stalls with meat, seafood, homemade cakes, jams, fermented foods, nuts, sauces, biscuits and more. While you shop, enjoy a hot coffee and a welcoming atmosphere complete with buskers and face painters.
Lismore Produce Market
Held in Lismore's CBD, Lismore Produce Market houses around 30 stalls that sell locally grown fruit and vegetables, eggs, meat, dairy products, honey, wine, seedlings, baked goods, dips, handmade soaps and much more. To get your hands on locally made and grown goodies, visit the markets every Thursday from 2:30pm on Magellan Street.
Lismore Organic Market
The Lismore Organic Market has a focus on organic, fresh fruits and vegetables. Held every Tuesday morning from 7:30am in the Lismore Showgrounds, you'll be hard pressed to find fresher produce anywhere – except perhaps your own garden. As you shop, ask the stallholders for vegetable growing tips – they'll be happy to share their secrets.
Ready to start your life in Lismore and enjoy the best this region has to offer? Read our guide to life at Valley View Estate or contact Robert Menin on 0414 252 190 or Clint McCarthy on 0423 727 648 to book an inspection of our lifestyle blocks.